Fiscal Sponsorship Review: Modulo Learning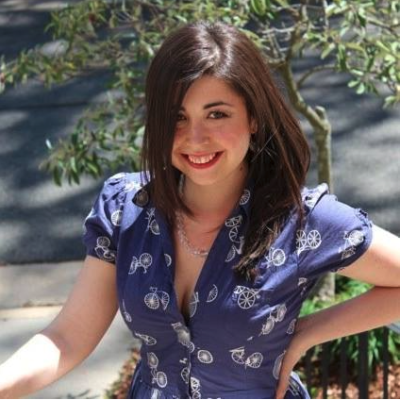 After teaching for 20 years, educator and entrepreneur Manisha Snoyer founded Modulo Learning Inc. to help families curate their children's education as a supplement or replacement for traditional schooling. 
Manisha wanted this model to be accessible to everyone, so she applied for a grant that would allow her to reach more underrepresented families and provide scholarships. The grant cycle proved to be unexpectedly fast, and in a month she received news they were awarded a $250,000 grant. Since Modulo did not yet have a structure or 501c3 status in place for its charitable arm, she would not be able to accept the gift in her organization's current state. 
Manisha knew she would need a fiscal sponsor to accept the gift on behalf of Modulo as a for-profit entity looking to implement charitable programs, so she began her search for a fiscal sponsor. As she explored her options, she discovered that some sponsors take up to 15% of donations to process the gift and provide administrative services. She wanted as much of the funding as possible to go toward families in need. That's when she found Fiscal Sponsorship Allies. 
"Fiscal Sponsorship Allies had very reasonable rates, and at first I was kind of skeptical," Manisha said. "I didn't expect how incredibly well organized and responsive the team would be. I was thinking, 'Is this a big machine to be charging such a low percentage?' But they've gone above and beyond… it's really been such a great experience."
Modulo launched in early March of 2020, just as schools closed due to the COVID-19 pandemic. When families scrambled to facilitate their children's education, over 300 Modulo volunteers and nonprofit partners stepped up to offer emergency guidance. 
"We knew we wanted to serve this population, but we weren't entirely sure what their needs were, and this terrible thing turned into a research gift in a way because we had hundreds of thousands of parents calling us," Manisha said. "Our key focus has really been helping families with academics, socialization, childcare, and giving them that expert support so they can feel confident that their child is on the right track."
Now, even after schools have reopened, Modulo continues to connect families with a diverse range of learning needs to highly-vetted curriculums, teachers, tutors, certified child life specialists, childcare, and friends via their educational database and community. 
Eventually, if Modulo decides to pursue its own 501c3 status to accept gifts directly, Manisha loves that Charitable Allies offers startup services to help them legally launch their nonprofit arm. In the meantime, she plans to continue using Fiscal Sponsorship Allies to receive grants and tax deductible donations while they develop their organization's structure and funding plan. Since FSA does not have an established timeframe for how long sponsees can remain under the FSA umbrella, she is free to take her time to weigh her options. 
"Fiscal Sponsorship Allies has made this whole process so easy," Manisha said. "From applying to their site to asking questions, both over phone and an email, they've been so responsive, and it really was the thing that made it possible for us to receive this grant to help kids."
Modulo has grown to serve over 35,00 families, and she plans to use the grant award to reach 100,000 families this year. 
"There are so many children who don't have access to education, and so many studies have shown that when you're able to bring education to children, especially to young women, it makes the whole world better," Manisha said. "I am so grateful to (Fiscal Sponsorship Allies) and the support you've given me and the enthusiasm and encouragement. It's helpful to have a team on my side."
Fiscal sponsorship allows charitable programs that are not ready for the administrative burden of becoming a nonprofit to receive grants and tax deductible donations as if they had 501c3 status with the IRS. Fiscal Sponsorship Allies accepts these gifts on behalf of other organizations, then disburses the funds back to the organization on a monthly basis for a 2.89% processing fee and $20 monthly maintenance fee. Unlike many other fiscal sponsors, FSA does not narrow its clients down to a specific mission, so we serve a broad range of charities from disaster relief programs to animal therapy groups. 
To learn more about whether or not fiscal sponsorship is right for your charitable programs, apply here today! We strive to deliver application results within 1-3 business days and are happy to answer any follow-up questions you have post-approval.