Fiscal Sponsorship Review: Actions Beyond Words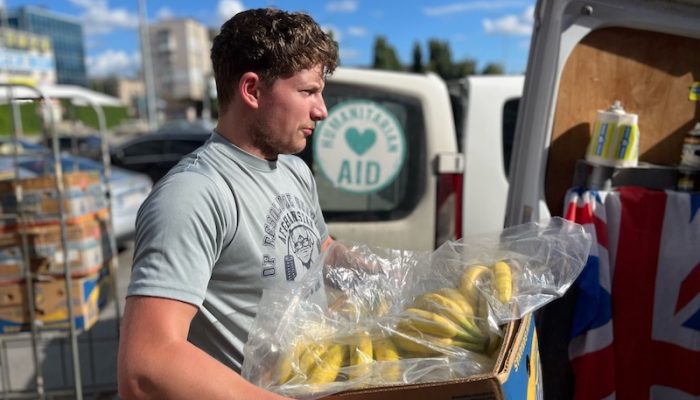 "Deploy. Support. Deliver." These are the words that guide co-founders Travis Goode and Simon Massey when responding to humanitarian crises through their nonprofit organization, Actions Beyond Words.  With speed and compassion, Action Beyond Words rushed to help those in need in Ukraine after the Russian invasion in early 2022. 
From food and hospital supplies to generators and clothing, Actions Beyond Words makes deliveries across the eastern cities to refugee and volunteer sites in Ukraine from their base in Medyka, Poland. They have partnered with local communities and humanitarian aid groups to support key infrastructure and resolve critical issues.
Swift mobilization is an asset that large humanitarian organizations often lack, and Travis and Simon's career experiences in production gave them an advantage for quick setups, tear-downs, and vital adaptability while on-scene. 
Actions Beyond Words needed a way to accept tax-deductible donations and apply for grants as soon as possible to keep up with the speed at which the organization operates. Applying for 501c3 status is often a multi-month process, and Travis and Simon knew people needed help now.
When Travis searched how to accomplish their goals without 501c3 status, Fiscal Sponsorship Allies appeared among a few other choices. He compared the services and costs for each and decided to apply to Fiscal Sponsorship Allies. He and Simon then connected with Sydney Grote, FSA's program coordinator, to go over the finer details and see if the relationship would be a good fit. 
"In our line of work, this is really important for us: (Sydney) was incredibly informative about the things that she knew, and then she was incredibly quick to get back to us if we had questions that she couldn't answer in the moment," Travis said. "I don't think the other companies even responded to our initial request within a few days. It was clear that Sydney is on it and the turnaround was super fast. Fiscal Sponsorship Allies has been vital to our current success, both short term and into the next year."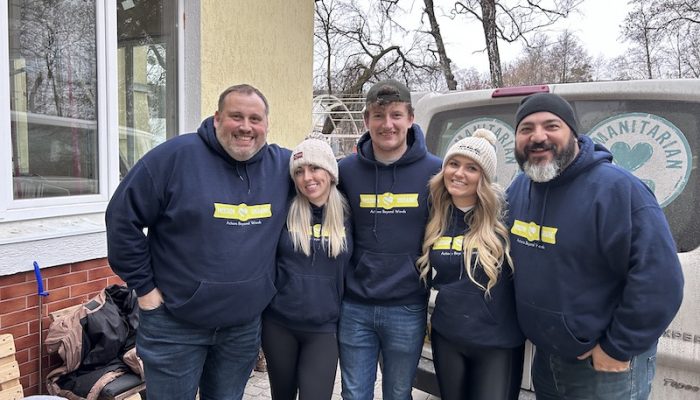 Simon particularly appreciated that the Fiscal Sponsorship Allies website and educational videos answered so many of their preliminary questions up front. The low fees were appealing, but the ease of the setup was also instrumental to their decision. 
"It was an incredibly fast and no-brainer decision to make the jump to go with Fiscal Sponsorship Allies because it took us from a place of not being able to function to being able to function legitimately, and the setup immediately led to a £50,000 donation from a private sponsor that we would have never been able to receive without you," Simon said. "It's been a very supportive scaffold of structure to our success, and not all about (FSA's) financial benefit." 
The ability to receive tax-deductible donations and apply for grants has helped make Action Beyond Words' ability to continue serving both volunteers and refugees in Ukraine possible. In the future, Travis and Simon plan to extend their programs to serve communities facing emergencies of all kinds, in addition to obtaining a 501(c)(3) status of their own. 
If you're interested in fiscal sponsorship, the first step is to apply here. And if you're seeking a nonprofit attorney to also assist with applying for 501c3 status, our sister company, Charitable Allies, would be happy to help.