Fiscal Sponsorship Review: Francis Hope Foundation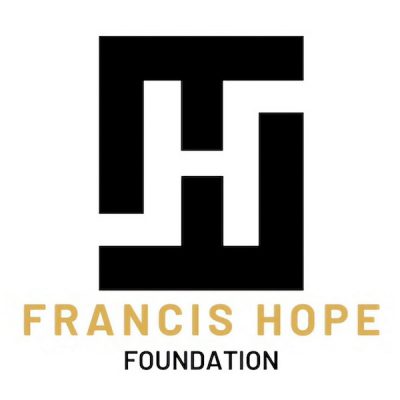 After multiple burned bridges, job terminations, and DUIs, Evan Francis encountered a fork in the road: prison or treatment for substance abuse. 
Evan's family surrounded him with the emotional and financial support he needed to spend the following 90 days in inpatient treatment for severe alcoholism. His long-term care was followed by a transition into a sober living program for 18 months, experiences that introduced him to a world of hope for his future.
Now, Evan has a job. He's looking forward to marrying his fiance. And he wants others to have access to the same resources he was able to receive when he was in the darkest place of his life. 
Enter the Francis Hope Foundation that seeks to support those recovering from addiction in practical ways. Evan reached out to Fiscal Sponsorship Allies so he could get started providing services before obtaining their own 501c3 status. The foundation eliminates obstacles to recovery by offering transportation to work, therapy, etc., a luxury that not everyone in sober living can afford early on in their transition back into society. They also provide assistance with navigating insurance and buying groceries to make the road to recovery a little smoother.
"It's tough in itself trying to get sober and stay sober—trying to exist in a different way— but then you add the stress of how to get to the new job that'll help build your life back up," Evan said. "I had money in the bank to Uber to work when I got out of treatment, and it's a stressor I didn't have that I noticed a lot of the men I went through this with struggled with. I'm forever grateful for my family for providing that, so my program facilitates aid for men and women trying to get their lives back together."
Evan found Fiscal Sponsorship Allies when researching how he wanted to officially launch Francis Hope Foundation. He was familiar with the for-profit sector through his pool servicing company, but he soon learned that the nonprofit sector is a different animal. He chose to use a fiscal sponsor because he wasn't quite ready for the full-blown process of becoming a 501c3 just yet.
Evan decided to apply to Fiscal Sponsorship Allies over other sponsors because the educational materials he was provided gave him confidence about what to expect. He was reluctant at first because he wouldn't have the face-to-face aspect of a local sponsor but quickly felt he made the right choice. 
"From the get-go, the communication has been amazing," Evan said. "Sydney has been amazing too, and I've been extremely surprised how smoothly all of this has gone. It's provided an awesome way for me to get this off the ground quickly and test the viability of what we're trying to get off the ground here." 
Francis Hope Foundation's eventual goal is to be able to cover the cost for individuals to begin long-term inpatient treatment like Evan did, since Evan's dad wrote the check that changed his life. Evan's dad passed away in October of 2022, shortly after he announced the organization's launch. Ever since, he's been pouring into the organization so that it can serve more people in Oklahoma and beyond. 
"My dad provided the support that I'm now looking to provide through this foundation to people who were in my position," Evan said. "I hope Dad's looking down on this and is proud of what we're building… We're trying to help in the smallest and biggest of ways, so that anyone can have the glimmers of hope I've had these last few years." 
If you'd like to view the educational materials that helped Evan decide to use a fiscal sponsor, check out our blog. Fiscal sponsorship allows charitable organizations that do not have 501c3 status (or aren't quite ready to tackle the administrative burden of being a 501c3) to apply for grants, accept tax-deductible donations, and skip the need to register to fundraise in all 50 states. It's also a cost-effective way to launch a program, as Fiscal Sponsorship Allies' packages are all significantly less expensive than the combined state and IRS filing fees needed to form a fully-fledged nonprofit. If you're ready to begin fundraising for your mission through Fiscal Sponsorship Allies, apply today!